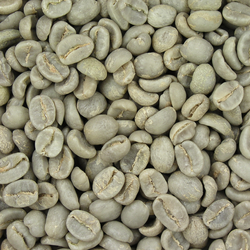 What is up with all this Green Coffee Bean Extract?
According to WebMD.com: Green coffee beans are coffee beans that have not yet been roasted. The roasting process of coffee beans reduces amounts of the chemical chlorogenic acid. Thus, green coffee beans contain a higher level of chlorogenic acid than regular roasted coffee beans. Chlorogenic acid found in green coffee is believed to provide health benefits for heart disease, diabetes, weight loss and more.
Green coffee became an overnight sensation for weight loss after it was featured on the Dr. Oz show in 2012. The Dr. Oz show referred to it as "The green coffee bean that burns fat fast" and claims that no exercise or diet is needed. Since the airing of this show, hundreds of different versions of this product have cropped up, so buyers beware and proceed with caution when buying this product. Especially look out for those loaded with unnatural and unhealthy fillers.Here are Dr. Oz's criteria:
It must contain 50% Chlorogenic Acid and be on the label.
It must have no fillers, binders or any other extra ingredients.
It must be 100% pure and in a vegetarian capsule.
And he recommends taking 1600mg a day (800mg capsules, 2 times a day).
How does it work?
Green coffee beans are coffee beans that have not yet been roasted. These coffee beans contain a higher amount of the chemical chlorogenic acid. This chemical is thought to have health benefits. For high blood pressure it might affect blood vessels so that blood pressure is reduced. For weight loss, chlorogenic acid in green coffee is thought to affect how the body handles blood sugar and metabolism.
Read the double blind study results from the National Center for Biotechnology Information (NCBI)
http://www.ncbi.nlm.nih.gov/pmc/articles/PMC3267522/
A small study was funded by Applied Food Sciences which makes the supplements. It was 16 people ages 22 to 46. They were asked not to change their diet or increase activity more than what they currently were doing. A placebo was given at one point and then a supplement of 700 mg and then one at 1050 mg. They were to take 3 caplets 30 minutes before meals and 3 times a day.
The amount of caffeine per day from the supplements was only equal to the amount in 1/2 cup of coffee. There were no bad side effects from the supplements. The extract caused a steady weight loss and the average weight loss over 22 weeks was 17 pounds. The period of time the people were on the highest dosage was when they lost the most weight.
Benefits being listed for this product:
Drop dress sizes

Reduced belly fat

Lose excess weight

Block fat production

Increase metabolism

Increased focus and energy

No side effects

Highest quality pure ingredients

Have you tried Green Coffee Bean Extract, what brand did you use and did it work for you?
The green coffee bean extract has worked for me so far. I ordered the cheapest bottle I could find from amazon. I paid only $10 for 800mg dosage, 60 pills, one month supply. I have read reviews in other places about how the "cheap" bottles of this is really not what it says it is. Everyone was complaining that it tasted like cocoa powder and sugar so I cracked open a capsule and sure enough, what I had was a fake! So I switched to a different brand with better reviews and lost 7 lbs last week. I just joined this website so I put my current weight as the start point, after the 7 lbs I lost. I am not quitting this anytime soon!
---